The DPC Manual is Now Available for Purchase
This manual, developed by Kimberly Legg Corba, DO in conjunction with health care attorney Dennis Hursh, is currently used in her practice.
Dr. Corba is the owner of Green Hills Direct Family Care, a Direct Primary Care family practice. The editable documents available here can help doctors
who are choosing to open a Direct Primary Care office worry less about policies and procedures. This will give physicians who choose the DPC model
more time with their patients while they continue to grow their practices.
Complete Manual Includes...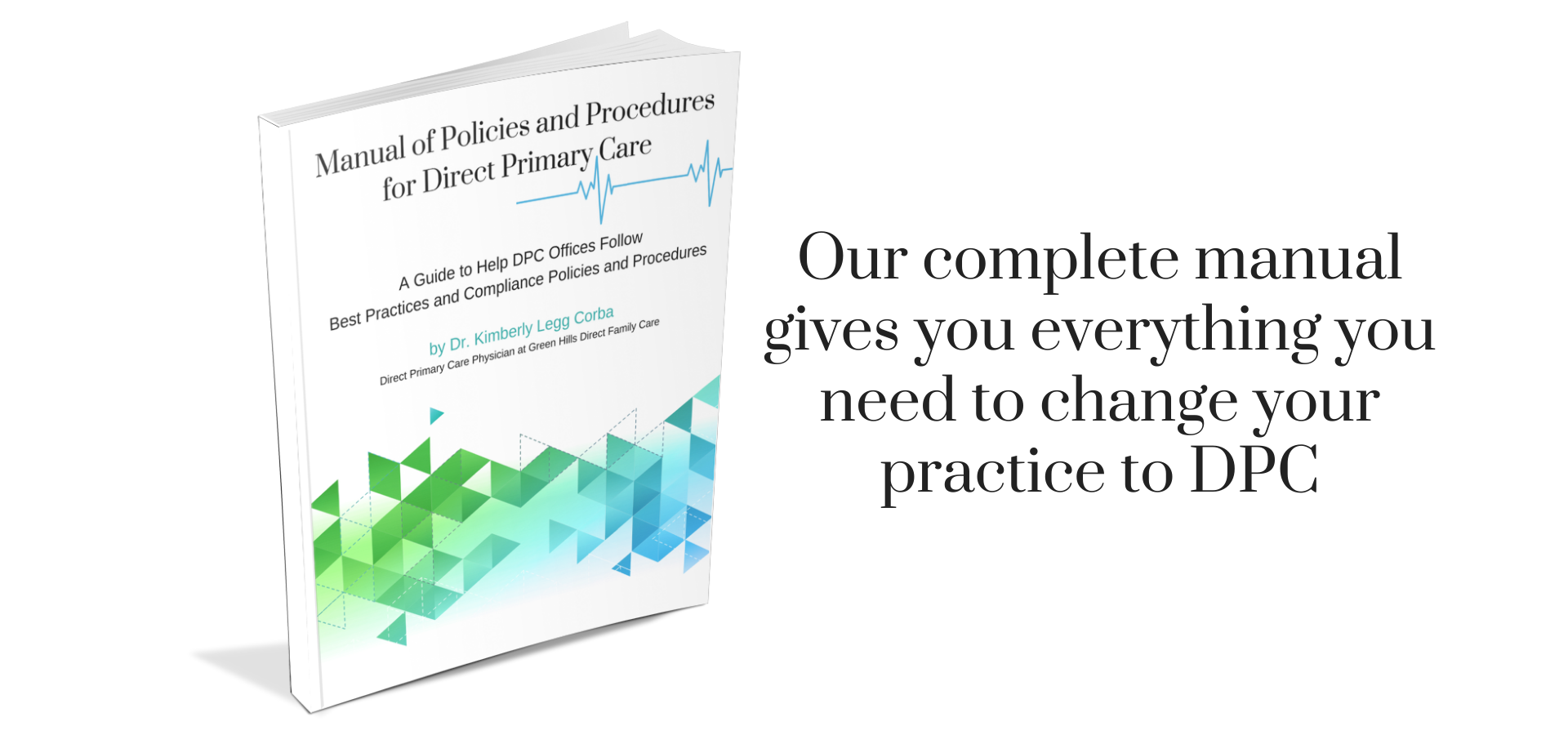 Chapter 1 | Compliance
Chapter 2 | Intra-Office Workflow
Chapter 3 | Physicians Workflow
Chapter 4 | Templates
Chapter 5 | Advertising Examples

A New Way to Purchase...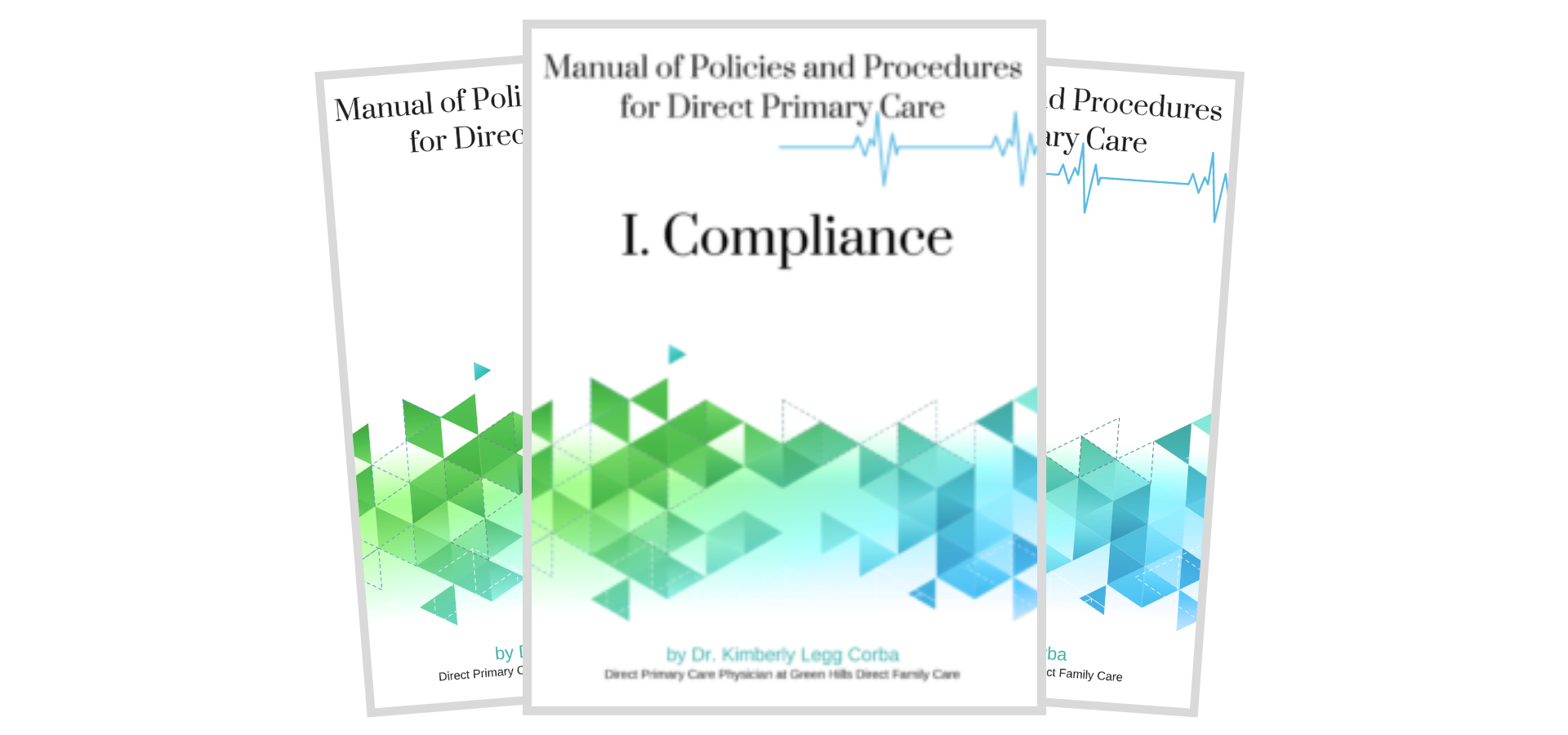 Buy ONLY what you need
We offer three ways to purchase
1. Choose the entire manual
2. A few chapters
3. Only the file you need